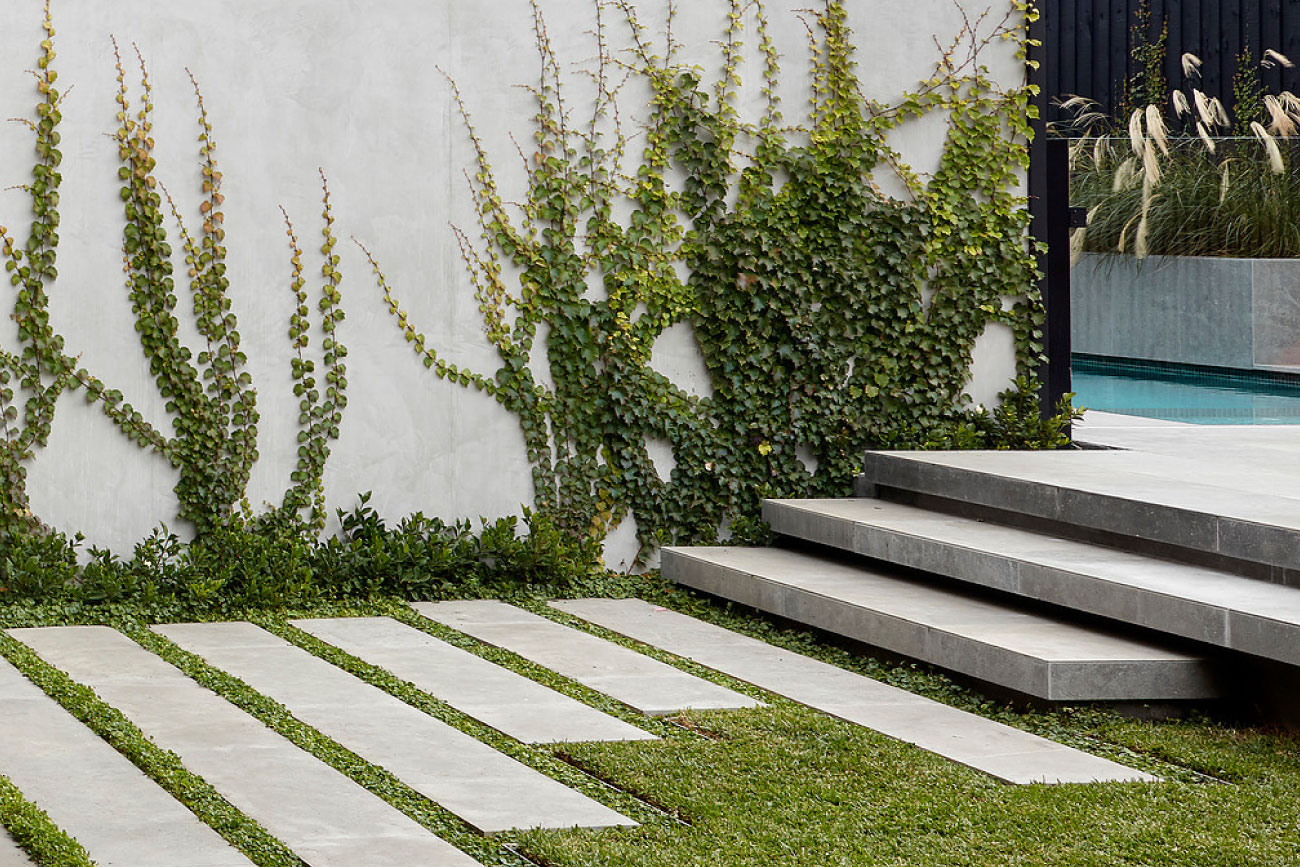 20 Sep

Interview with London College of Garden Design
Recently Lisa was interviewed for the London College of Garden Design- Melbourne- read it here or click on the link below
https://www.lcgd.com.au/news/so-you-want-to-be-a-garden-designer-workshop-2020-2

Lisa Ellis, Director of award-winning design studio, Lisa Ellis Gardens, shares her insights, advice and success story of her career in the Garden Design Industry.
1. Tell us your story: How did you transition from Marketing to Garden Design, and why did you choose to make that move?

During my twenties I worked in marketing- during that time I worked in different industries including publishing, FMCG and then an NGO project for a United Nations event. During that time, I became increasingly disenchanted with what I was doing. I had always loved gardening and thought that garden design would be a worthwhile and fulfilling creative pursuit. I commenced study at Burnley College at the age of thirty.
2. Lisa Ellis Gardens was established in 2004. Did you graduate and work for yourself into your own business, or work for someone else prior to starting your own brand?
I worked in a nursery for a day a week which was great for improving plant knowledge, and then immediately started my own business. In my previous life in marketing I had been self employed in my twenties so the prospect did not seem foreign or overwhelming. If you're not afraid of hard work, then it really shouldn't be!
The best thing to do is to acknowledge your strengths and be prepared to co-opt other professionals to bring acumen to those areas in which you are not strong.Running a business is a lot of hard work. A lot of it is not glamorous and you need to prepare to bounce back from countless setbacks. If you tend to be positive and resilient with a strong worth ethic, then working for yourself may be an attractive way forward for you. To be honest, if I had my time again, I would have found employment with a residential design studio in Melbourne before moving out on my own. But it is easy to say that with hindsight!
3. What does an average day look like for you as Director of Lisa Ellis Gardens?
My day usually starts early. It's great to get a few hours done before 9am- I really feel like I'm on top of my day if I can do that. There are several certainties about each day- no one day is like another, and every one of them is busy. Often, I will have a client meeting or new client consultation first thing in the morning or during the course of the day.
Usually when I arrive in the office I sit down to emails… so many emails. I type quickly so that is one saving grace! We will hold several design presentations for clients each week. In usual times we hold the presentations in our office (or on Zoom as per the current restrictive conditions!). It can be a very satisfying and joyful experience to present a well- considered plan to a client with a difficult site- and demonstrate how our design not only meets the brief but also the budget.
I will then have a new project site visit- or a design team meeting with members of my team where we brainstorm ideas for new projects. It's all well and good being creative but the important thing is that we design a garden that is practical as much as being beautiful. And it's important we have fun in our office. I will often say to my team that we are not brain surgeons and what we do is to create beauty and retreat and escape for our clients- and we should do what we do and have fun doing it
I must admit that my CAD skills are limited and I am inefficient at it, so I like to draw by hand and mark up drafts. I will also draft (by hand) most of the planting plans that our studio prepares…I cover the table with design markers and feel like a pig in mud doing this! I have regular meetings with my Design Manager to review work schedules for our design team, garden installation team and maintenance team. We run GANTT charts for the workflow for our design team and garden installation team. I am a big fan of GANTT charts – they are an efficient tool for managing workloads and changing dates and expectations quickly. I also spend time each day fielding new design enquiries. I will ask a prospective client on the phone what their ballpark budget is- and gauging that against a description of the work to be done. It's just so important to do this to ensure that you don't waste their time- or yours. It's also important to not be scared to pass on work…it can be liberating to suggest to someone that you might not be a good fit. Trusting your intuition is important and can save grief down the track! As soon as you pass on one project it's likely that you'll be speaking to another prospective client- where the journey for both parties will be an enjoyable and rewarding one.

Several days a week I like to leave the office by 5pm to squeeze in some exercise- or visit the gym (when I can!). Ordinarily, I don't like to stay back beyond 7pm at the office too often. To be honest when you have a laptop it's easy to work where it suits and I often find myself responding to emails in the evening and before the next day begins.
4. Are there any expectations you had about this career path that you have found to be different in reality, either in a good or a bad way?

The one thing that I didn't realise at the outset of a career in this field is the degree to which you just never stop learning in this line of work. It would be impossible to become bored with available plants and materials as the combinations and possibilities are infinitesimal. If anything, it's a challenge to keep up with it all- and I say that in a good way. I guess the biggest development in this industry is of technology- and that is one thing that I couldn't have known twenty years ago- in fact, the idea may have intimidated me if I had known then where we would be now. When I studied at Burnley, we prepared hand drawn plans. Fast forward almost twenty years and here I am running a business where we produce 3D imagery, video walk-throughs and have a virtual reality facility in our studio. I must say that my tech knowledge is really limited- some might call me a philistine!- but to recognise the value of these tools to assist in the realisation of landscapes – and best possible outcomes for clients- is very powerful.
There seems to be no single one qualification that will gear up an individual for a role as a landscape designer. On the one hand a qualification in landscape architecture would be highly advantageous. But this qualification paired with horticultural studies would make your skills even more attractive. One thing you have to do is 'fake it until you make it'. There are so many scenarios at a construction site that it is impossible to know it all. The more projects you work on then the more information you glean. With time and experience you just keep refining and getting better. The important thing is to have a network of people around you that you can lean on when you need assistance or have questions.
5. What piece of information or advice do you wish someone had told you before you began your career as a Garden Designer?
Spend time visiting gardens- the more you observe, the better you get. And learn from your mistakes! We all make them.
Learn as much as you can about construction and construction methods. You don't have to know it all but the more you know will improve the calibre of your design. Find some great contractors who will give you advice and feedback when you have questions whilst designing gardens. Make sure that you give those same contractors the opportunity to quote on your work at the appropriate time.
Consider the individual client and their needs. As designers, we all have ideas about different gardens that we want to create but sometimes you need to hang onto those ideas for a number of years until you find the right project to which you can apply that concept.
In our studio we have a motto that we want to design gardens that are actually built. For all projects that we prepare a concept plan before progressing to working drawings, we generate an Opinion of Costs prior to Working Drawings. I think that all design professionals- whether that is Landscape Designer, or even Interior Designer or Architect will fall into the trap at some point of being swept along with the enthusiasm and 'want list' of the client only to arrive at a plan that will never be built.
If you are employing people, then look for people who do not have the same skills as you- but complementary skills. In my books this is just so important.
6. What skills, abilities and personal attributes are essential to success in this industry?

I guess that there are several ways in which I can respond to this question.
As a designer, it's important to balance the creative side with practical outcomes. When meeting a client for the first time, it's important to be open, think on your feet, and also consider the project practically as much as aesthetically. The other issue is to not be a 'yes' person and tell the client that they can have everything they want- there may be a cost stumbling block, or the site may simply not make it possible. Great design is often a distillation of all the ingredients. Some things may have to fall by the wayside. Being able to manage the client including their expectations is a really big part of the job. Developing a sound understanding of the costs associated with construction, and the ramifications of certain design decisions is important. (Also consider how much harder it is to design to a ceiling budget than it is to simply design.). Getting a handle on costs and how these are managed is an important part of the work of a landscape designer. Budget should always be discussed from the outset- from the very first phone call, and then more pointedly during the initial site visit or consultation. If this sounds like you and you are not across costs, then establishing an alliance with a registered landscape builder to assist with this may put you in really good stead.Also, designing a garden that wins awards but does not function wholly as the client would like it to could arguably be described as unsuccessful design. Considered design will ensure that the space works – and that the layout and materiality and plant palette respond to the site and the architecture and the client.
As a business owner, I have always felt that it's important to identify what you're good at, and seek alliances and support from others with knowledge and skills that you just don't have. It's ok to say you don't know it all. Whilst your client may not realise you don't have all the answers, by having a team of associates or colleagues or staff that can provide you with the information and the solutions will only make your business stronger.
7. What are the biggest challenges or compromises you face in your current career?
The biggest hurdle at present for all business owners is COVID19. There is no manual for navigating this uncertain environment where the rules – and client expectations and timelines will continue to change. One thing is for certain that this worldwide pandemic has shown that it is the small things in life that are precious- and that gardens and connecting to nature are of inestimable value.
8. Do you have any favourite plant combinations?
Structural greenery is, in my eyes, an important way of ensuring the success and appeal of a garden across the seasons. There are some plants that I return to time and time again. But planting combinations will change depending on the client and their personal preferences, the aspect of the garden and the architecture and built form in the landscape. To my eye elevated combinations are created through pleasing contrasts…the greater the contrast in leaf shape or form, then the greater the effect. Generally speaking I don't like combining plants of vastly different colour hues immediately side by side…but plants of sympathetic hues (e.g. silvers and teals) will work admirably well together. I've said to my team before that it's really exciting when you find new plants to love…it's like getting new Derwent pencils to put to great use in the next creations.
WOULD YOU LIKE TO BECOME A GARDEN DESIGNER LIKE LISA?
FIND OUT MORE HERE

HAVE MORE QUESTIONS? Get in touch with us at info@lcgd.com.au